Matthew assure le service (22 a)

Matthew full service (22 yo)

Vidéo complète - grand format / Complete video - large format:
58 min 30 s - 2.61 Go - 30 €
(AlloPass ou/or Paypal)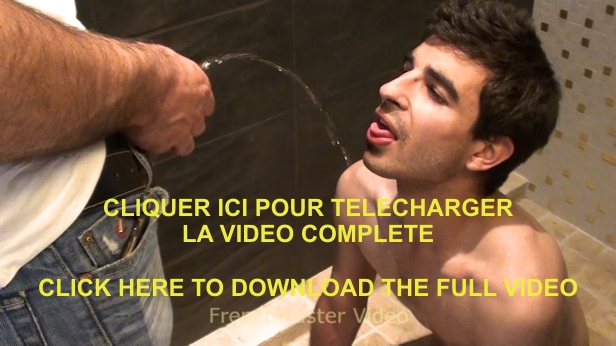 Partie / Part 1 :

16 min 51 s

- 3 codes AlloPass


A genoux, Matthew sert l'apéritif à mon invité, à mon assistant Latino et à moi-même. Il vénère les pieds de mon invité puis, toujours à genoux, il nous suce en alternant les queues.

On his knees, Matthew is offering the aperitif to my guest, to my Latino assistant and to myself. He reveres my guest's feet, then always on his knees, he sucks them by alternating cocks.




Partie / Part 2:

22 min 38 s

- 3 codes AlloPass


Dans la salle de bains Matthew se fait arroser de pisse par nous 3 et nous suce. A la fin l'invité jouit sur sa langue.

In the bathroom, Matthew is receiving golden shower by the three of us and then he sucks us. At the end, the guest is jizzing on his tongue.



Partie / Part 3:

10 min 13 s

- 2 codes AlloPass



Mon assistant Latino travaille le cul très serré de Matthew mais il a du mal à le prendre profondément.

My Latino assistant is working Matthew's tight ass with a long diido but it is hard for him to get it deep inside.





Partie / Part 4 :

10 min 27 s

- 2 codes AlloPass



Matthew me suce et suce mon invité et reçoit notre jus dans sa bouche.

Matthew is sucking me and my guest before getting our cum in his mouth.