RESERVEE AUX PERSONNES MAJEURES / ONLY FOR PEOPLE OVER THE LEGAL AGE
----------------------------------------
1er gangbang pour Morgan, jeune lope insatiable (24 a) avec 5 dominateurs

(Nouvelle version avec sous-titres en anglais)
1st gangbang for Morgan, insatiable slut (24 yo), with 5 masters

(New version with English subtitles)
Toutes les productions de Morgan / All Morgan's production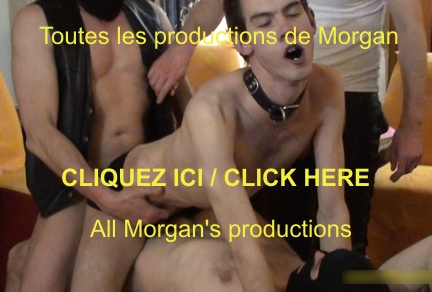 Vidéo complète - grand format :
1 h 17 min - 3.4 Go - 30 €
(AlloPass ou Paypal)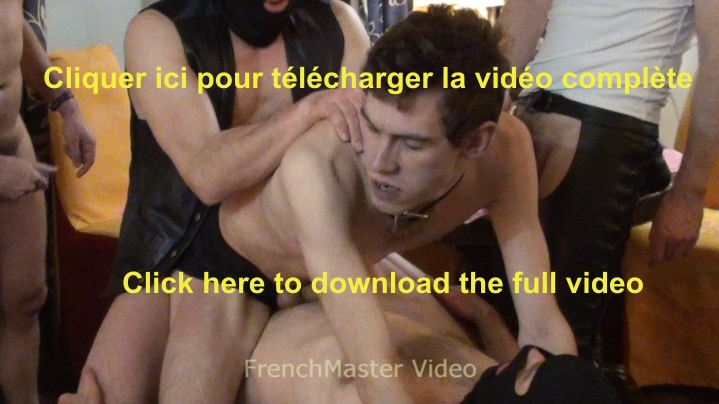 Partie / Part 1 : 10 min 26 s - 2 codes AlloPass

Morgan s'occupe du 1er invité et de sa grosse queue pendant que le Latino lui prépare le cul.
Morgan is taking care of the 1st guest and of his big dick while the Latino is preparing his ass.


Partie / Part 2 : 7 min 55 s - 1 code AlloPass

Le 2ème invité se fait pomper à son tour puis commence à profiter de son cul.
The 2nd guest is sucked and begins to play with Morgan's ass.




Partie / Part 3: 10 min 17 s - 2 codes AlloPass

Les 3 invités sont là et Morgan donne ses trous avec enthousiasme.
The 3 guests are there and Morgan gives his holes with enthusiasm.




Partie/ Part 4: 10 min 52 s - 2 codes AlloPass

Morgan se fait défoncer bien hard par 2 sportifs TBM mais ne doit pas cesser de pomper le 3ème domi!
Morgan is fucked hard by 2 well hung sportmen but he has to go on sucking the 3rd master.