Nico (23a) Plugs & sling

Nico (23 yo) Dildoes & Sling

Vidéo complète - grand format / Complete video - large format:
55 min - 2.45 Go - 25 €
(AlloPass ou/or Paypal)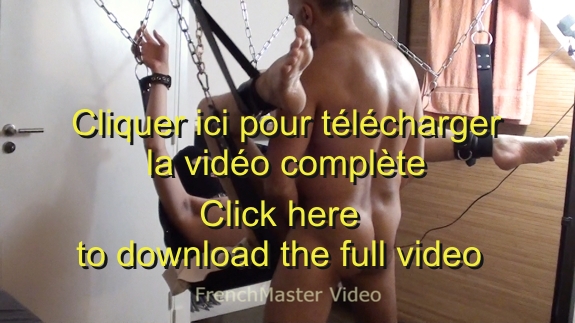 Partie / Part 1 :

15 min 13 s

- 2 codes AlloPass


Nico est à 4 pattes pour sucer son Maître et l'assistant Latino qui lui bouffe aussi le cul.

Nico is on all fours to suck his Master and the Latino assistant who is also rimming his ass.




Partie / Part 2:

9 min

- 1 code AlloPass


Nico est sur le dos, jambes en l'air. Le Latino le gode et le plugue puis Nico doit jouer lui-même avec un large plug et le faire rentrer dans sa chatte.

Nico is laying on his back, legs up. The Latino assistant is working his ass with a dildoe and a plug. Then Nico must play with a large plug and put it all up his ass.



Partie / Part 3:

17 min 49 s

- 3 codes AlloPass



Nico expérimente le sling en se faisant bouffer le cul et sucer par le Latino avant de se faire enculer par son Maître.

Nico is experimenting the sling while the Latino is sucking him and rimming his ass before to be fucked by his Master.





Partie / Part 4 :

13 min 03 s

- 2 codes AlloPass



Nico se fait niker par le Latino puis par son Maître qui vient jouir sur lui pour le récompenser.

Nico is fucked by the Latino and then by his Master who is, at the end, cuming on him as a reward.